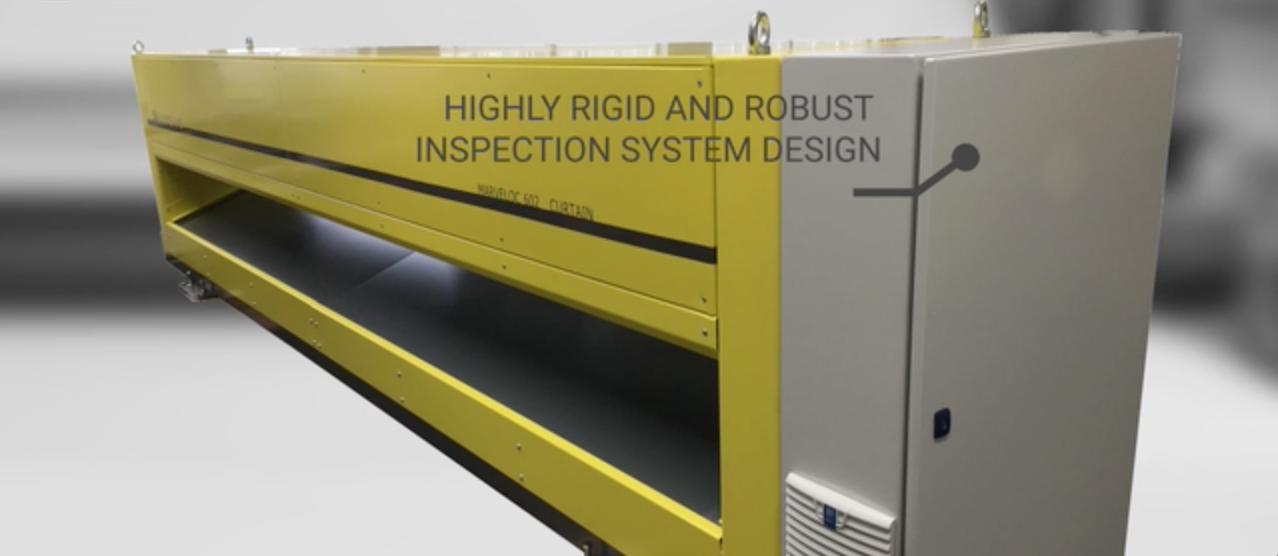 Our new CURTAIN integrates a next-generation up to 4.5 meter mechanical frame equipped with multiple sensors based on our clean M-Ray based measurement technology. The solution is developed to perform 24/7 quality control on inline production of plastic films, nonwovens, fabrics, etc. The new Marveloc-CURTAIN solution entails product improvements covering proprietary mechanical frame, M-Ray sensors, and Connectivity software.
Multiple traveling M-Ray sensors measure the thickness or basis-weight of the material non-stop, offering nearly 100% material coverage. The rigid steel frame further increases the motion stability, which in turn results in higher measurement reliability and robustness. The new CURTAIN is a perfect alternative for nuclear and radioactive measurement techniques (such as beta-gauges and x-ray tubes).
The Marveloc 602 sensors measure through the material, with the transmitter of the sensor positioned above the measured material and the receiver underneath. The M-Ray technology and CURTAIN's respectable gap height support high measurement standoff (up to 30 centimeters), fit for thick materials avoiding scratches and defects on the material.
More info? See our CURTAIN inline measurement products page