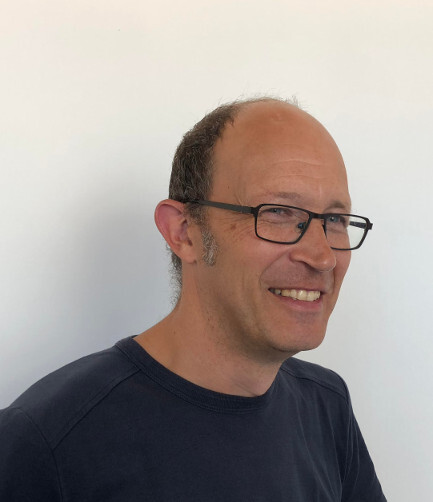 Last month, Bart Goossens took on the role of senior R&D engineer. Building on experience with Option, Barco and Philips, he brings valuable engineering skills on hardware and software levels. Bart will contribute in optimizing the industrialization for the full range of innovative Hammer-IMS systems.
Hello Bart, the stage is yours. Can you briefly introduce yourself?
My name is Bart Goossens and I live in Aarschot, a city between Leuven and Hasselt. I am a 45 year old electronics engineer. Previously, I have worked for Option, a wireless IoT company in Leuven. Technology innovation in the electronics world is what drives me, so that works well with Hammer-IMS. My favorite hobby until a few years ago was serving as a miller in an old windmill in the village of Langdorp. The mill fits in preserving societal patrimony and artisanal tradition.
What aspects of Hammer-IMS made you apply for a job?
Hammer-IMS as a young growing company attracted me. As the company is currently transitioning into an established company, there is a lot going on. In particular I like that the scope for R&D engineers is very broad, covering electronics hardware and software, RF technology, and machine development and construction. What really appealed to me is the young team of specialists with a start-up mentality.
What do you think about the innovative M-Ray technology?
The M-Ray technology for measuring thickness and basis-weight is really something that sets Hammer-IMS apart. It is fascinating to see the potential of the millimeter wave based technology. Currently, the M-Ray based solutions are replacing non-nuclear and non-radioactive measuring systems out there everywhere. It is interesting for me to discover the ins and outs of the electromagnetic technology and contribute to its further evolution. The pure electronic nature of M-Rays has so much to offer in controlling the production quality of nonwovens, technical textiles, plastic sheets and films, etc.
One of your assignments is optimizing the bill of materials for Hammer-IMS systems. How will you embark on this challenge?
On one hand I have acquired experience on various technology domains. On the other hand I have the opportunity to drill down deeper into other innovative technologies. The technology insights will enable me to investigate the technical building blocks of the Hammer-IMS measuring solutions. The purpose is finding an optimal balance between in-house developments and external collaborations. The optimal balance supports economic efficiency and a reliable supplier chain.
Describe your previous R&D job experiences in other organizations?
I have worked 13 years for Option in Leuven. At this electronics telecommunication company, I was involved in a range of activities: hardware design, PCB layout, firmware and software, and application development. A project I took part in was the development of a SHARP smartphone, in the early days of such electronic devices. Earlier on, I have developed Philips products and worked for Barco as a service engineer. Electronics is in my heart and my soul, and I am happy to be part of Hammer-IMS.
Welcome Bart!