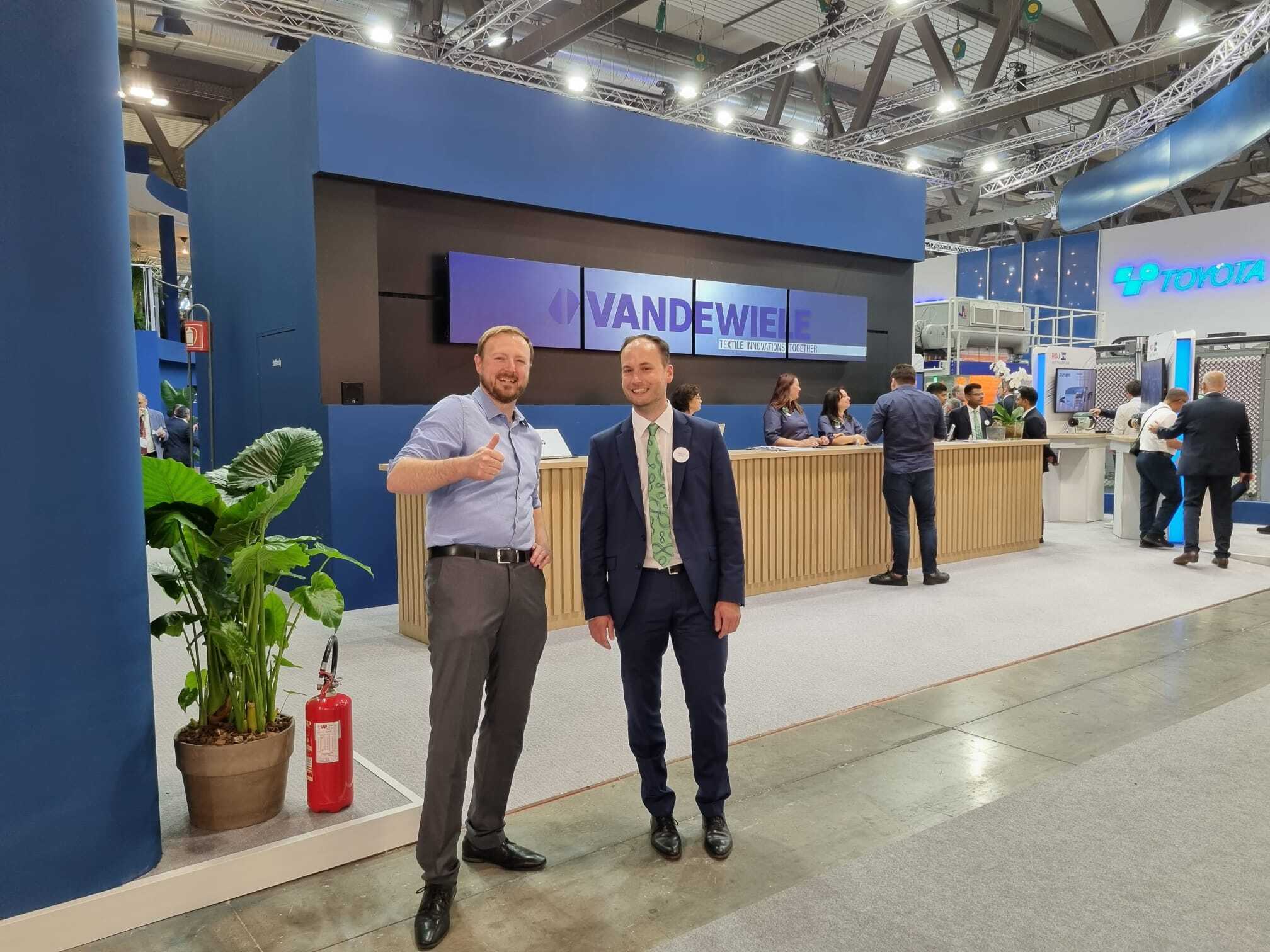 ---
Our esteemed partner Bejimac, daughter company of Vandewiele nv, is currently showing our cutting-edge measuring systems for coating grammage improvement in finishing lines for woven, tufted and needle-punched carpets.
Hammer-IMS dedicatedly integrates its non-nuclear technology for measuring coating grammage into Vandewiele-Bejimac finishing lines. Thanks to the real-time measurement and automatic system adaptation of these smart systems, carpet manufacturers maintain highest product quality while reducing the usage and scrap of expensive latex material.
Don't miss the chance to explore our cutting-edge technology at ITMA 2023; be sure to visit Vandewiele and Bejimac's booths. Big thanks to Jean-Loïc Paulus, Managing Director at Bejimac.