We happily returned from the international INDEX Nonwovens expo in Geneva, Switzerland. After exhibiting in China last June, we demonstrated our sustainable measuring and machine vision solutions. Visitors watched various demos that nicely illustrate our one-stop-shop for safeguarding qualitative manufacturing. It was great to see some of you again in person and discuss your specific quality control applications
We have successfully exhibited on INDEX, the world's leading nonwovens expo. Our non-nuclear M-Ray based QC solutions have been on display to inspire manufacturers how to establish higher quality and lower cost in their nonwovens and textiles production facilities.
Visitors watched our enabling solutions in action, demonstrating clean and industry-viable inline QC in production. Our systems are used in a range of industries, including architecture, automotive, construction, clothing, hazard protection, aviation and aerospace, medicine, furniture, and sports.
On the booth, we also demonstrated how third parties can easily integrate the environmental friendly M-Ray measuring technology in their systems. We also showcased our IoT app, which allows to wirelessly monitor the M-Ray OEM Module or any other Hammer-IMS measuring machine.

We were happy to have interacted with worldwide manufacturers to discuss their specific applications and which solutions are most beneficial to them. We also talked with potential parties interested in integrating our measuring solutions or distributing our solutions in specific regions.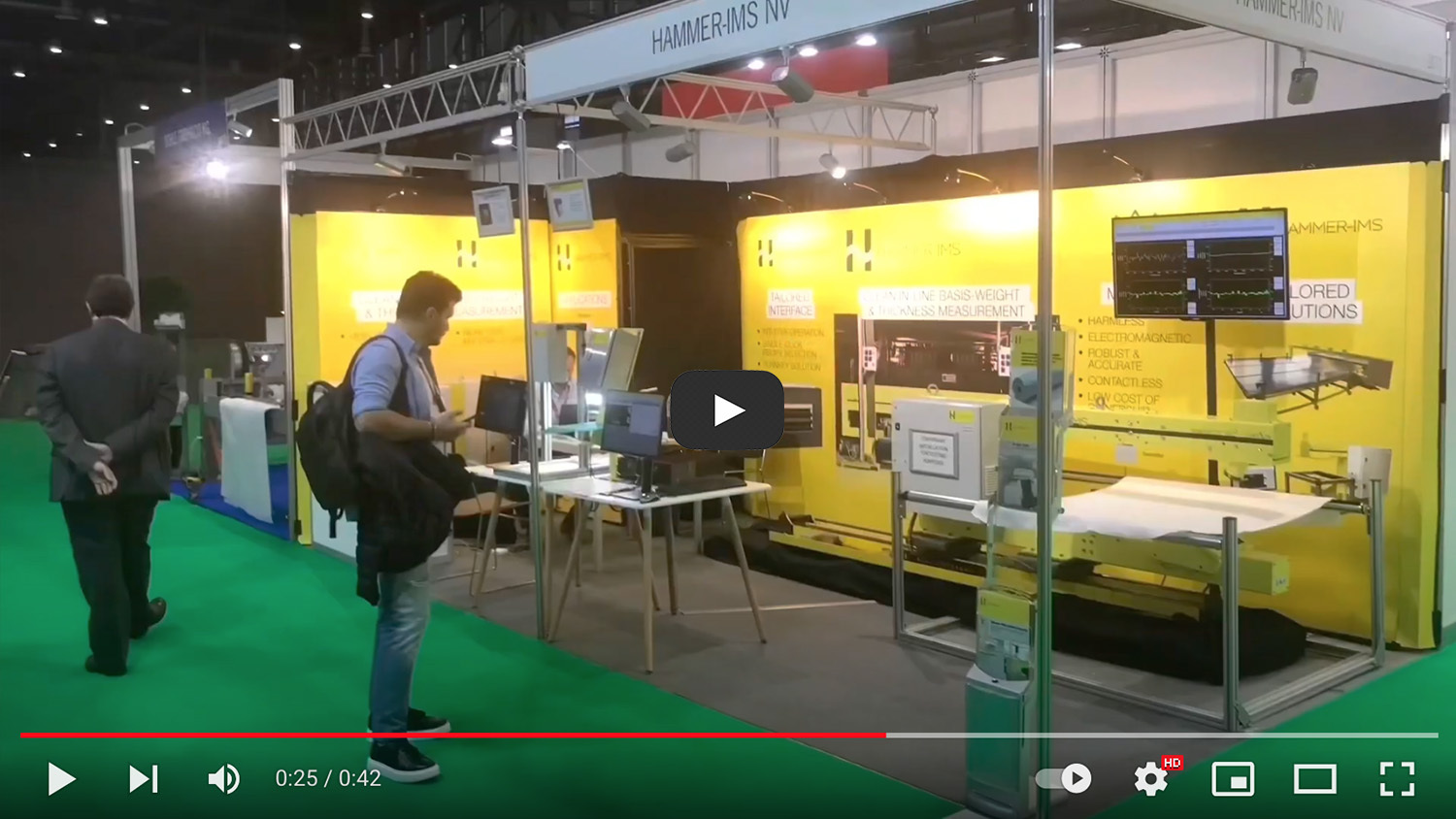 Just recently, Hammer-IMS was awarded the VOKA Limburg export prize in Belgium. "We were able to scale geographically thanks to our non-nuclear M-Ray based systems for thickness and grammage measurement," says Noël Deferm, CEO of Hammer-IMS.
At this stage Hammer-IMS is extending its Marveloc sensor family with digital C-Ray, U-Ray and L-Ray sensors to drive more complete experiences in textile quality control. In addition, we are also developing powerful vision technology with smart machine learning to add complementary capabilities." Click here to read more about what Hammer-IMS undertakes to increase the competitive edge of international textile and nonwovens manufacturers.