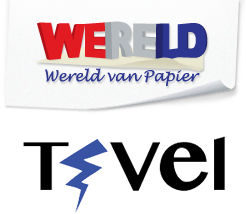 Hammer-IMS will exhibit together with partner Tevel at the International Innovation Event for Paper and Cardboard on 1 February in Doorwerth, The Netherlands. Hammer-IMS's Marveloc 602 and CURTAIN products provide added-value for paper and cardboard processing activities, which are: grammage verification, highly-reliable and high-speed splice detection, fold detection and vibration detection.

Hammer-IMS is represented by Tevel during a talk entitled "Hammer-IMS: a millimeter wave based inline thickness measurement system". The programme is available at this link.
Our Marveloc-CURTAIN solutions provide the following added value for paper and carboard converters:
Built-in splice (weld) detection with > 20 cm variable stand-off distance and therefore eliminating human errors;
Built-in Input grammage/basis-weight measurement;
Built-in fold detection;
Vibration anomaly detection for web-fracture modeling;
High-speed measurement of 3KHz enable line speeds up to 500 meters per minute;
Contactless measurements;
Clean: Meaning non-nuclear, non-radioactive and therefore applicable in 24/7 staffed production;
Support for multi-layer processing;
Featuring cutting edge M-ray technology based on millimeter waves;
Multi-sensor approach enables high all-time coverage of the sheet;
Maintaining performance for all colors;
Easy-to-use state-of-the-art software environment;
Available as turnkey installations.
Check out the website of De Wereld Van Papier for more info and registration.