Watch our latest dual scanning system, which serves as an inline project for PMC felts at Heimbach Group (Olten, Switzerland). The automated M-Ray based system for grammage quality control eliminates radioactive sources at what the customer calls the pre-needle loom. We collaborated with Vansichen Linear Technology to fit a nearly 9 meters long steel linear module into a very limited inclined space envelope.
"The new measuring system is a pilot project at Heimbach Group and has been running for a few weeks. So far we are very satisfied with it," says a spokesperson of Heimbach Group.
"The project with Hammer-IMS went well despite the travel restrictions due to the Corona pandemic. Our wishes and adjustments were implemented quickly and competently. We very much appreciated the cooperation with Hammer-IMS."
"We are glad that there are now no more radioactive sources at the pre-needle loom. The new FFT measurement system is operational and, with its automation, has also brought advantages for the operator. In summary, it has been a very challenging and interesting project."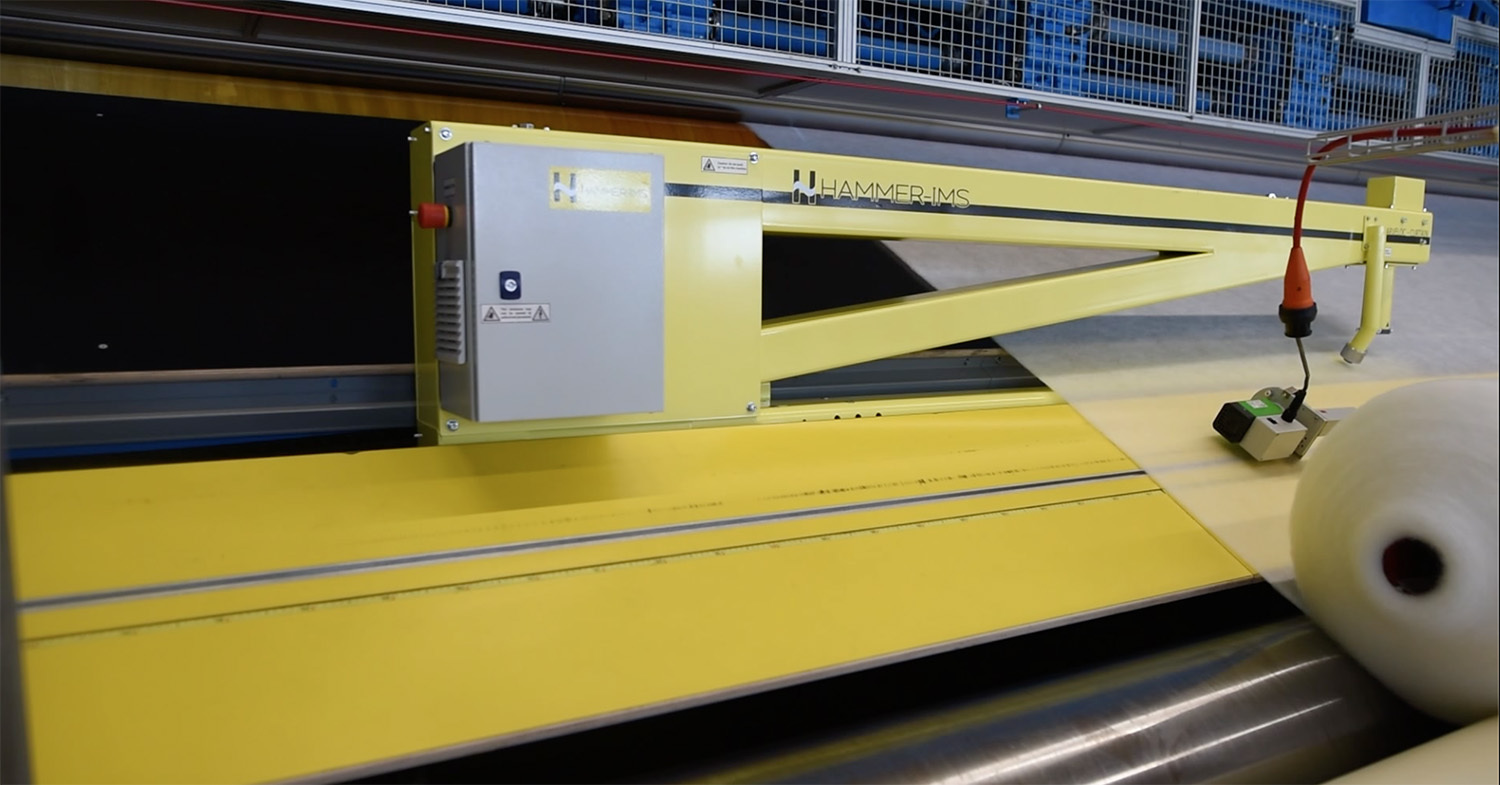 Bram Iliaens, project and development engineer at Hammer-IMS: "I enjoy working with the linear drives designed and produced by Vansichen Linear Technology, especially for challenging projects."
"For this specific project, Vansichen Linear Technology was able to assist us in to get a nearly 9 meters long steel linear module into a small gap in the production line no larger than 200 mm x 200 mm, at an inclination of 30 degrees."
"Thanks to this remarkable feat, we are now able to automatically measure any width of production, from 4 meters up to more than 13 meters."