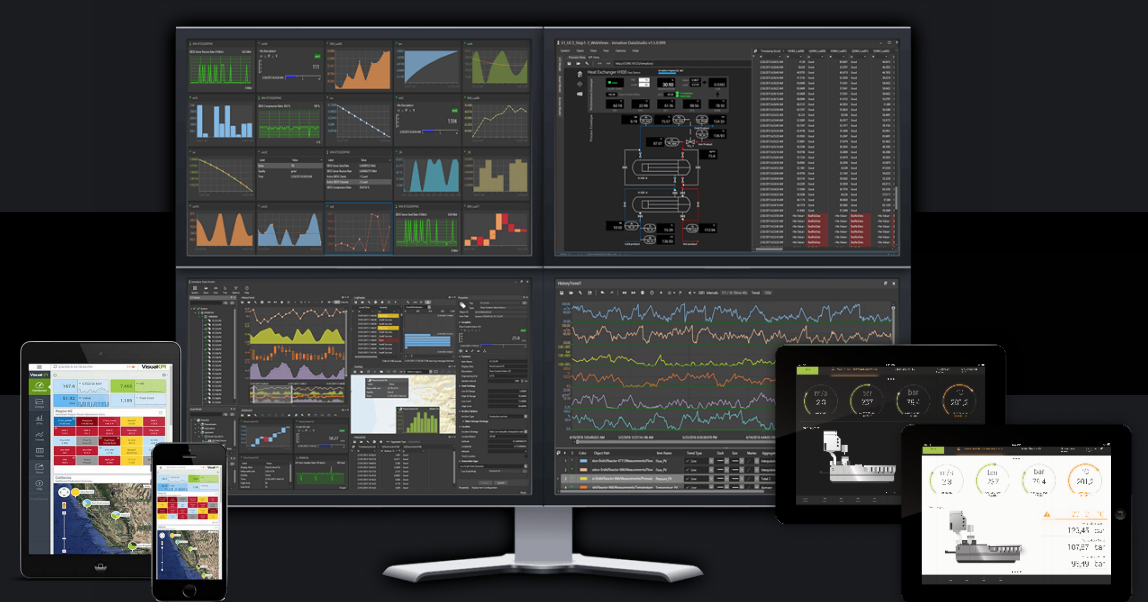 Bringing industrial data safely and in real-time to remote IT infrastructures has always been challenging when working with classical technologies
Starting from 2020, new customers of Hammer-IMS can sign up to see their industrial production data from anywhere in the world in a safe way. Hammer-IMS provides innovative scanners for industrial quality control based on a unique radio-wave technology and will introduce this new feature mainly for production managers. Furthermore, in the same way, Hammer-IMS itself wants to learn from the 'big data' in order to optimally plan maintenance actions for the specific customer and use the data when developing new scanner products. Wojata, a service supplier in the field of industrial automation, has been playing a key role in rolling out the data-monitoring over the last couple of months.
Dr. ir. Nele Reynders, the technical lead of this development-project at Hammer-IMS explains: "Over the last couple of years, we at Hammer-IMS have been thinking of a solution to the dilemma that production managers typically face: in one way they want to open up sensitive production information to colleagues and third-party stakeholders to let them optimize the production process, on the other hand they do not want to scatter around their sensitive data on the world wide web."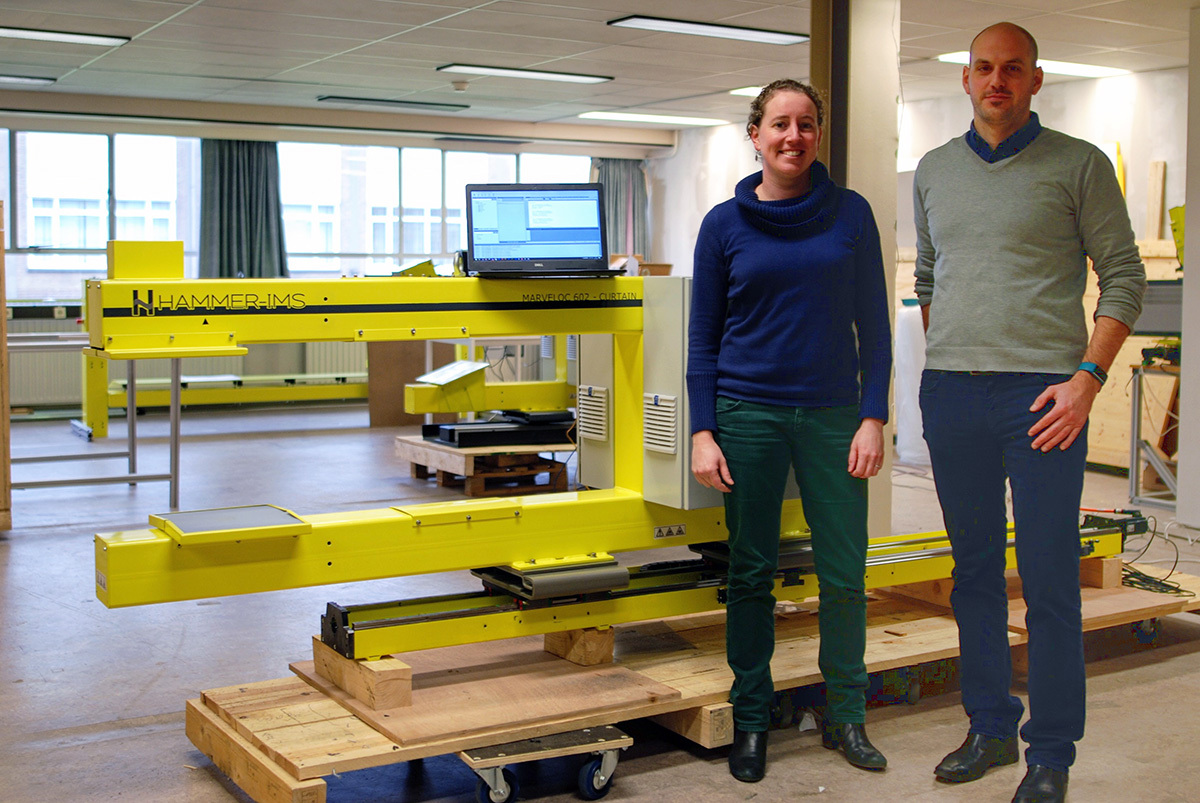 Nele Reynders (Hammer-IMS) and Bram Olaerts (Wojata) in front of a new Hammer-IMS measuring machine
Colleague ing. Bram Iliaens, electromechanical engineer at Hammer-IMS and experienced with in-the-field installation projects continues: "We typically see that IT integration can take more time than electrical and mechanical integration on site. Companies typically arm their data policy with strict firewall settings and restricted VPN tunnels, a nightmare for anyone who is wanting to access data from the heart of a production facility. Furthermore, commercial software packages such as TeamViewer are typically not allowed because when not properly managed they could make the IT infrastructure of the customer more sensitive to data theft."
Nele Reynders continues, "Coming to a safer and intuitive way to access production data for all stakeholders (production managers, plant managers, group CEO's and Hammer-IMS itself) was one of the drivers for us to apply for a VLAIO-project back in 2018. The idea is that the same well-structured data can teach the production manager how to optimize production batches and at the same time teach Hammer-IMS how to further optimize its scanner products for the specifics of the customer's industry. Over the last year we have been working on this 'Data catcher' project. In spring 2019, we were triggered by the services offered by Wojata bv, a startup company based in , Belgium. Wojata provided us with the missing key-piece of information. It is very satisfying that we can work with a local party on this topic."

"Wojata helped us to compress the massive amounts of measurement data that are typically generated by our scanners into single-sheet pdf-reports, revealing key-performance indicators (KPI's). Indispensable in this was the right software, which is configured and scripted by Wojata."
Bram Olaerts, general manager at Wojata explains: "At Wojata we believe that data collection is key for any tool or process in the optimization of the factory of the future. The Wojata solution matched perfectly with the innovative product and ambitious management of Hammer-IMS. They share our vision on data-use, which was translated in a new feature. At Wojata we strongly believe that this will bring extra value to the end customer and to Hammer-IMS itself."
"Our in-house software engineers took some time to integrate the data connection layer between the scanner in the field and the Wojata environment which runs on Hammer-IMS's cloud equipment. The technology of OpenSSH has been chosen for the point-to-point encryption and transmission of the sensitive data on a 24/7 basis. Reasons for this choice are the ability to easily and elegantly create authentication certificates, the relocatable and single TCP-port it uses and compatibility with the panel PC's coming along with our scanners. Resource scheduling was an important challenge when programming the data connection layer to ensure that the machine remains fully responsive even when it is transmitting big chunks of measurement data to the facilities of Hammer-IMS."
Currently Hammer-IMS has a pilot-machine which will be running the new feature over the next couple of months. "We expect a first commercial installation of this add-on in the summer of 2020."