Spartanburg, SC - Press release for September 15, 2023 -
Hammer-IMS, an innovative force in the field of contactless measuring and vision systems for industrial applications, celebrates a momentous occasion - the official grand opening of its offices in Spartanburg County, SC. The event, which took place on Wednesday September 13th marked a significant milestone in the company's journey towards providing cutting-edge solutions to revolutionize the manufacturing industry. Hammer-IMS, originally a Belgian tech-start-up company, founded in 2016, has now officially crossed the Atlantic Ocean and is currently in search for people to start-up its American team.

A letter from Tim Scott, United States Senator, handed over to the Hammer-IMS team during the plenary talks, stated: "With continued hard work, courage and determination, I have every hope that Hammer-IMS will be a great success."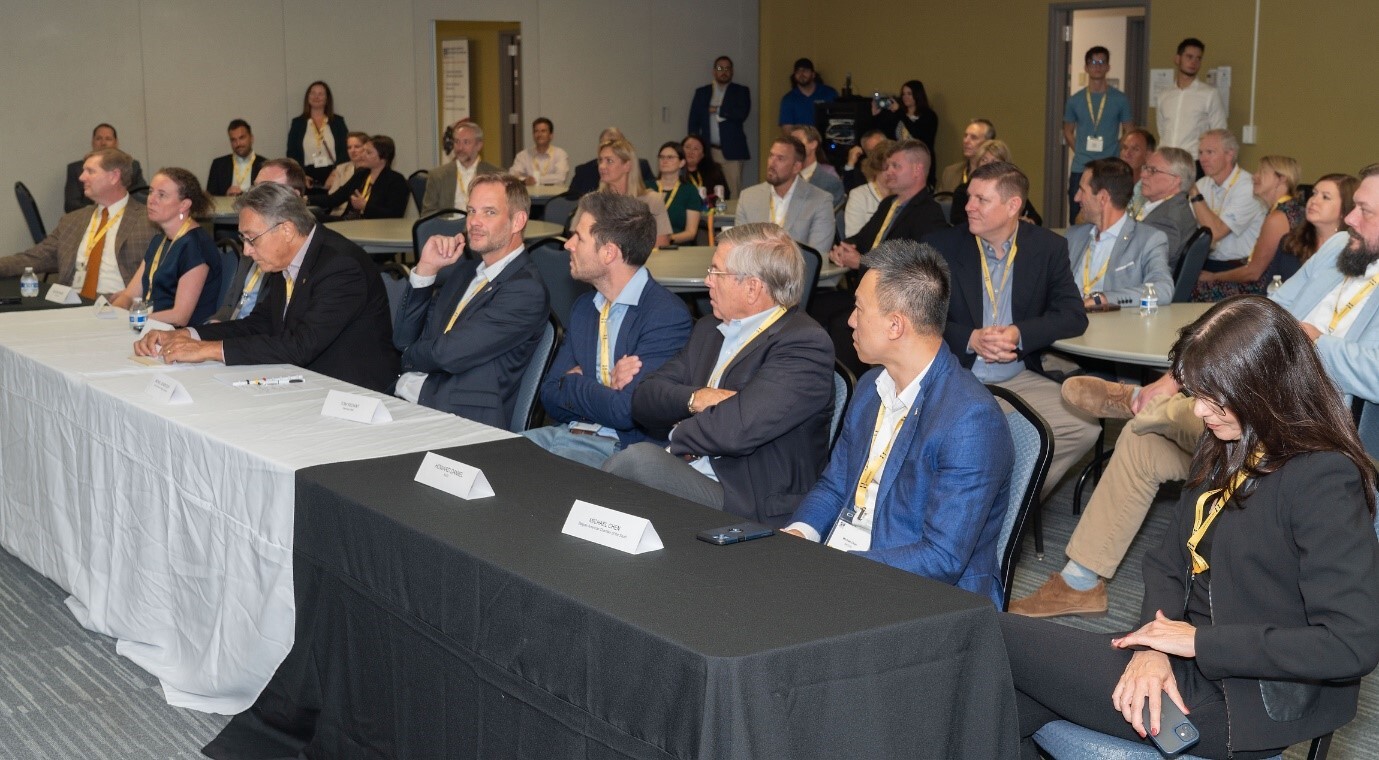 As Hammer-IMS cuts the ribbon and opens its doors to the American market, Michel Gerebtzoff as the Consul General of Belgium in Atlanta, Ethan Burroughs, Vice President of Economic Advancement at Spartanburg Community College, John Lummus, President & CEO of Upstate SC Alliance, Jean Louis Vanderstraeten, Honorary Consul of Belgium, and Kyle Sox, VP of Industrial Development, One Spartanburg took part in this welcoming event.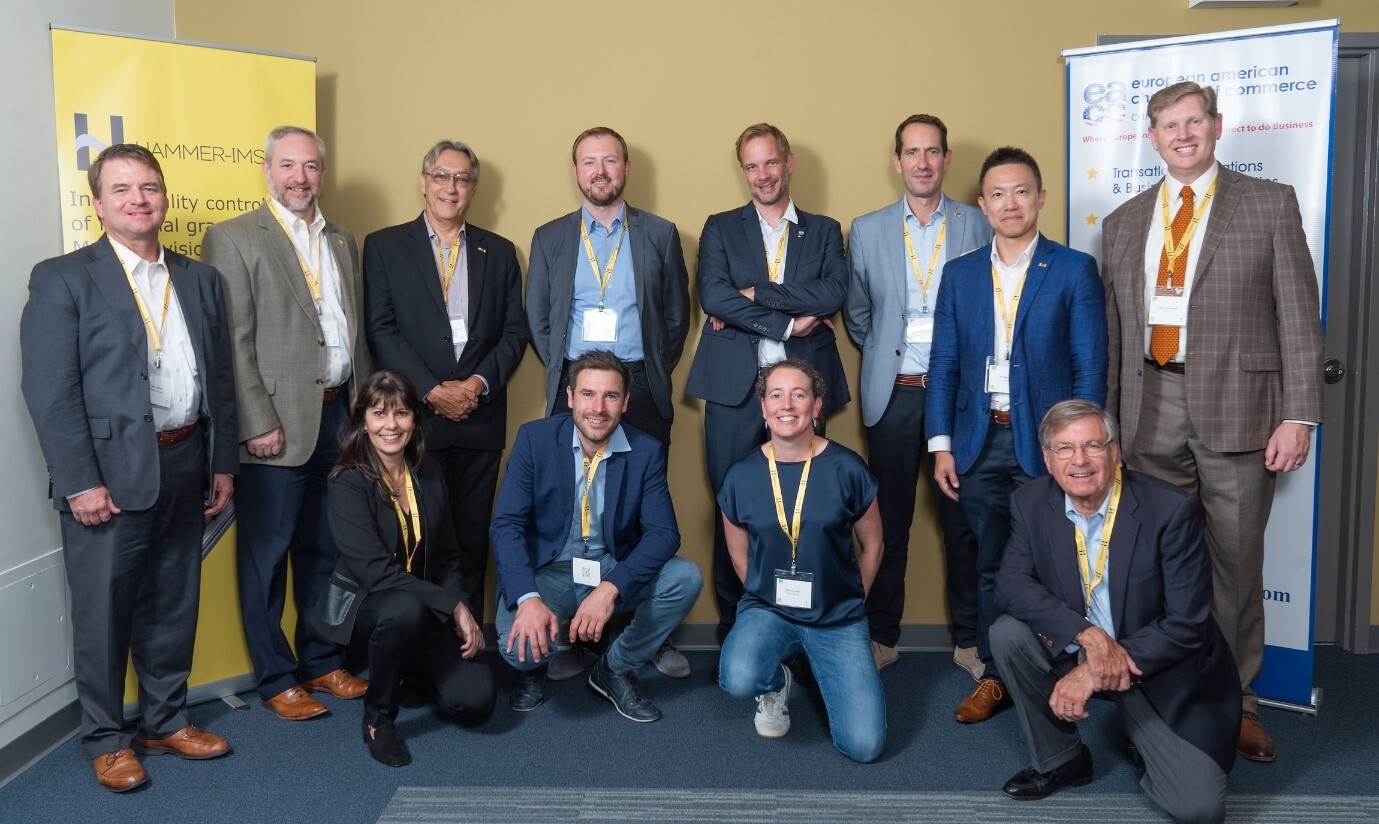 The decision to establish operations in Spartanburg County reflects Hammer-IMS' strategic vision and commitment to growth on a global scale. A recent capital increase by its Belgian investors has injected an unprecedented momentum into the company, enabling it to explore international business opportunities for which the USA market is on the top of the list. The choice of Spartanburg County as a hub for expansion was no coincidence, as the selected office center is strategically situated at the crossroads of major interstates, with a sprawling 363,000 square feet of flexible industrial warehousing and office space for newcomers. Furthermore, Spartanburg County houses a plethora of potential new customers.
The grand opening event not only celebrated the establishment of Hammer-IMS in Spartanburg but also acted as a chance to showcase live demonstrations of the machinery that will permanently be based on USA soil. With plans to scale-up operations in the USA, Hammer-IMS aims to become a global leader in the measuring and machine-vision solutions industry.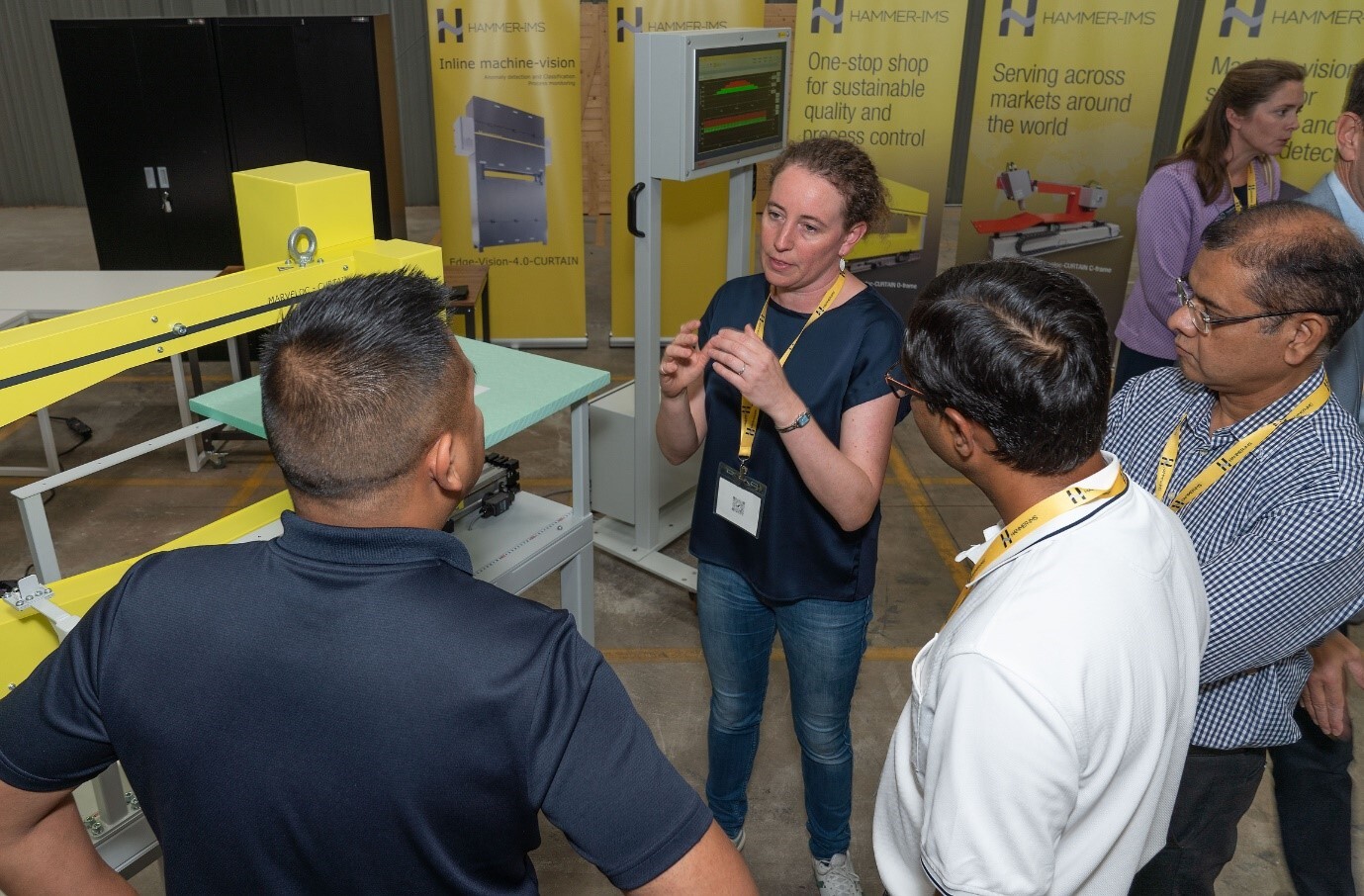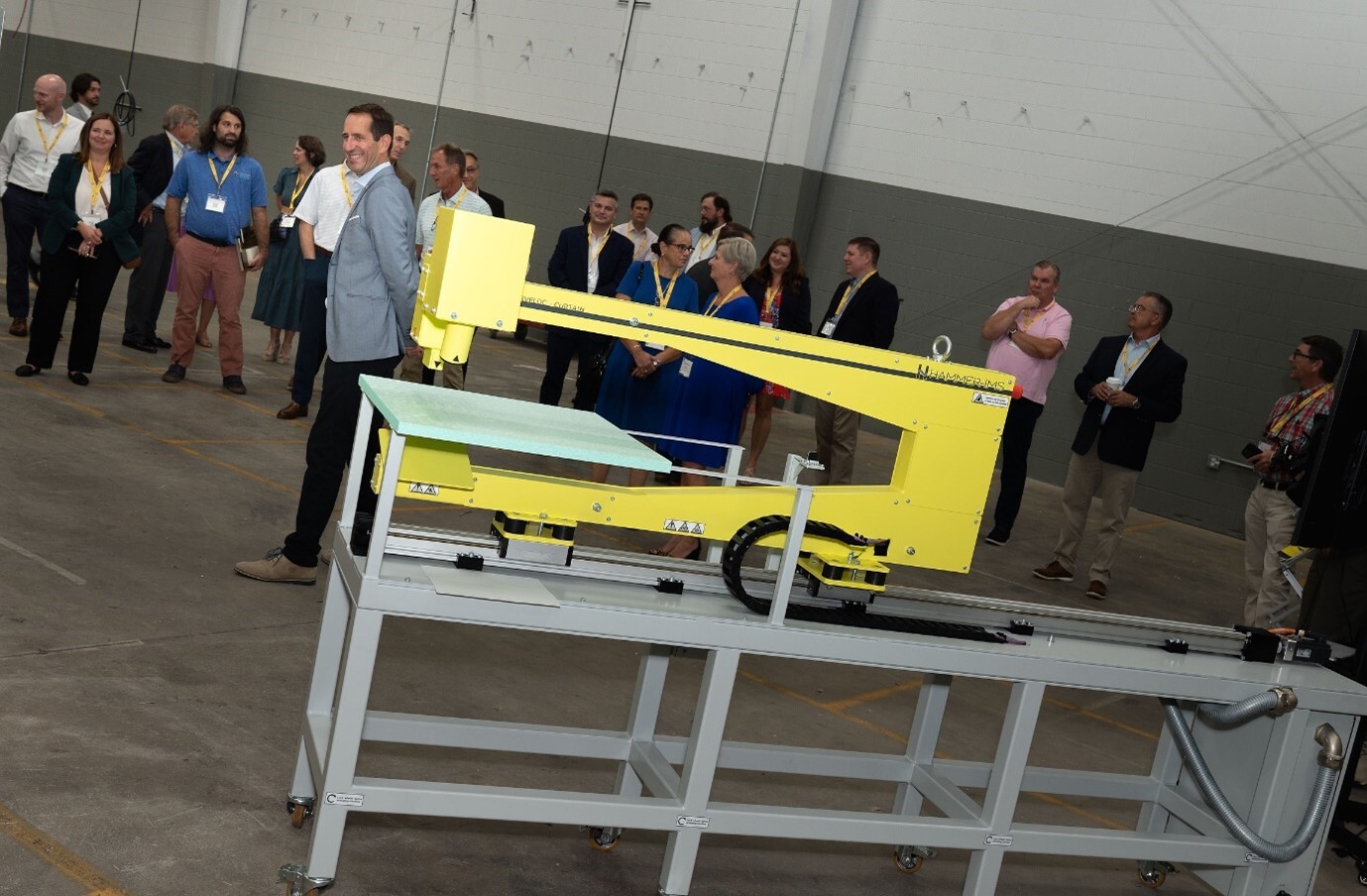 Noël Deferm, Co-Founder and General Manager of Hammer-IMS, remarked during the event: "We will accelerate the recruitment of new colleagues and develop targeted products to operate on a larger scale. Together with our shareholders, we strongly believe that opening-up this office here in Spartanburg is a logical step to make Hammer-IMS a global player."
The European American Chamber of Commerce's branch for The Carolinas took the opportunity to program its "The taste of Belgium" networking event directly after Hammer-IMS's Grand Opening, giving rise to a multidimensional afternoon with lots of interesting business opportunities and Belgian-style food and drinks. The creative mind behind the combination of these two connected events was Yves Ghys from Onboarding USA, who also facilitated Hammer-IMS landing in South-Carolina during the past few months.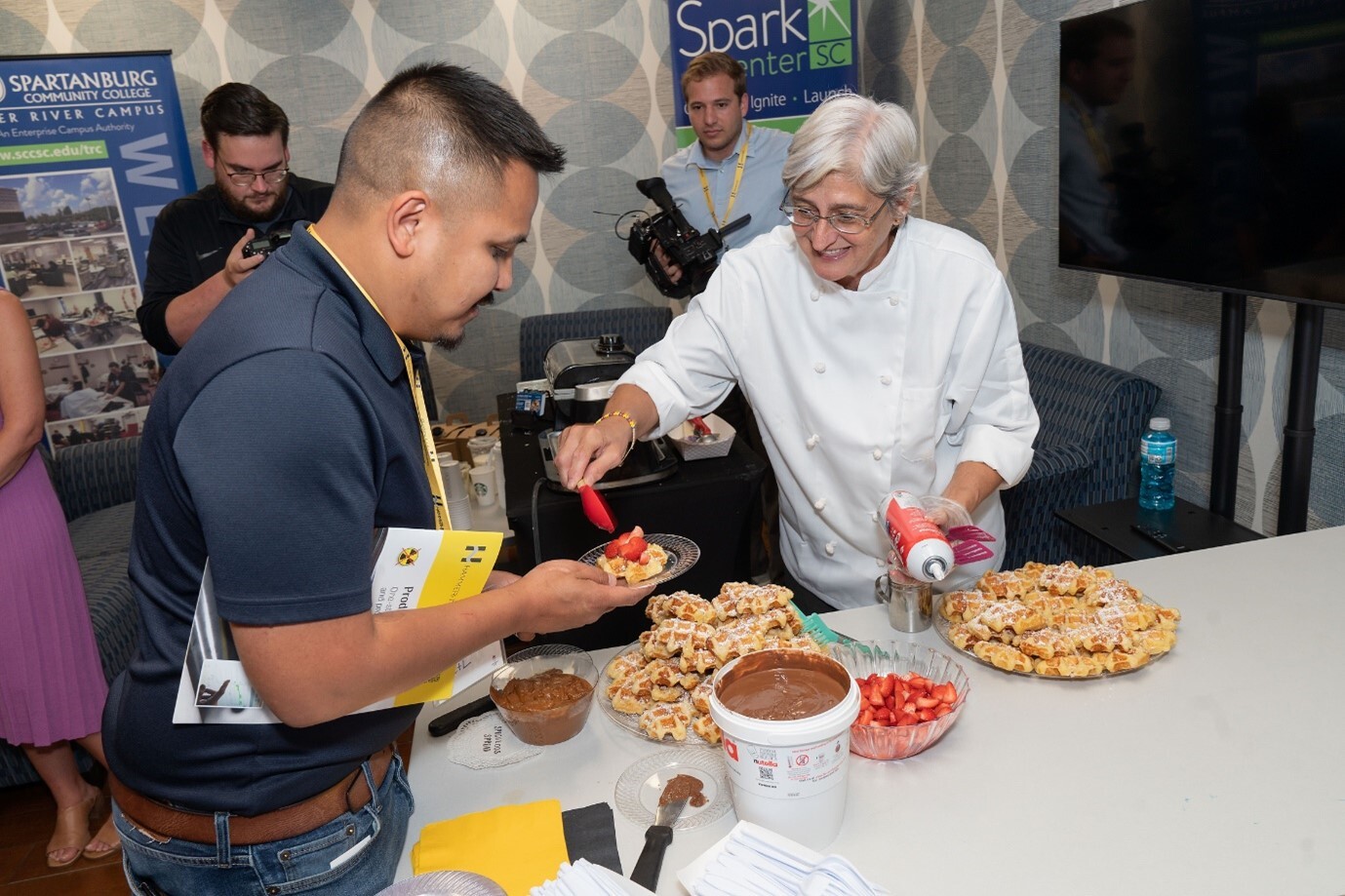 Hammer-IMS's best-selling product makes use of proprietary "M-Ray" technology. The technology is based on a combination of millimeter waves with computational algorithms to provide a sustainable alternative to radioactive measuring equipment for the measurement of material thickness and material density. Over the last years, Hammer-IMS has introduced more 'one-letter-named' technologies such as "L-Ray" using laser technology, "U-Ray" using ultrasound sensors, "C-Ray" using capacitive sensing, "M2-Ray" using radar-technology, and "Edge-Vision-4.0" using camera arrays.